I received it the last week, but haven't taken the time to read it yet.
I ordered from the Goliath Corporation, and it's amazing how these huge multinationals work. Much cleaner and nicer than the cloying familiarity of Amazon and the like.
I received a new kindle (paperwhite) at the same time, and I must say that in may ways I actually prefer reading on that. But the flipback book appears to work just as advertised. Page turning is even faster than on the kindle, and the contrast is higher. The drawback is that there's no backlight, but at the same time the battery life is unbeatable.
I was a bit surprised at the font though. The font used here is
Fedra sans
, or something very similar to it: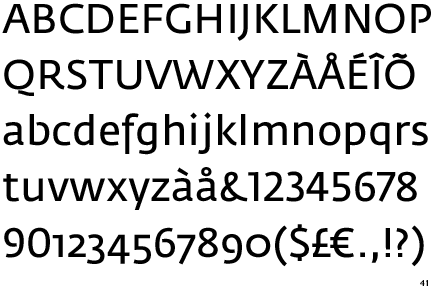 .
I have to wonder if this was chosen specifically for the flipback, to give increased legibility at reduced size, or if someone (at Hodder?) decided that 'sci-fi' needs a futuristic font.